Di Wang's Homepage
Chinese: 王帝
Al Khawarizmi Building 1, Room 4341
Division of CEMSE
King Abdullah University of Science and Technology
Thuwal, Saudi Arabia, 23955-6900
Email
:
di.wang@kaust.edu.sa
Website
: [
KAUST Personal
][
Personal
] [
Laboratory
]
Tel:
+966 (012) 8080645
---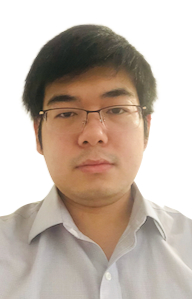 I am currently an Assistant Professor of Computer Science in the Division of Computer, Electrical and Mathematical Sciences and Engineering (CEMSE) at the King Abdullah University of Science and Technology (KAUST), start from Spring 2021. I am also the PI of Privacy-Awareness, Responsibility and Trustworthy (PART) Lab .
Before that, I got my Ph.D degree in Computer Science at The State University of New York (SUNY) at Buffalo in 2020 under supervision of Dr. Jinhui Xu . Before my Ph.D study I took my Master degree in Mathematics at University of Western Ontario in 2015, and I received my Bachelor degree in Mathematics and Applied Mathematics at Shandong University in 2014. My most recent resume (last updated in November, 2021) can be found here.
Dissertation: Some Fundamental Machine Learning Problems in the Differential Privacy Model.
Current Openings: I am always looking for Postdocs, PhD students, internship and visiting students (all are fully funded). If you are interested in working with me, please send me your CV and transcripts before applying. See PhD and Postdoc for details.
---
Private Data Analytics: Differential privacy, privacy-preserving machine learning/data mining and privacy attack in machine learning
Trustworthy Machine Learning: Robust statistics/estimation, interpretable machine learning, fairness in machine learning, adversarial machine learning
Statistical Learning Theory: high dimensional statistics, causal inference, statistical estimation, learning theory and quantum machine learning
Healthcare: Trustworthy issues in digital healthcare, biomedical imaging and bioinformatics
---
Instructor

CS 229: Machine Learning, Spring 2022@KAUST
CS 394S: Contemporary Topics in Computer Security: Differential Privacy, Fall 2021 @KAUST
Short Course: Selected Topics in Private Machine Learning and Statistics, January 2021 @ECNU.
CSE 474/574: Introduction to Machine Learning, Summer 2019 @SUNY at Buffalo.
Teaching assistant:

CSE 474/574 Introduction to Machine Learning, Spring 2018 @SUNY at Buffalo.
CSE 431/531 Analysis of Algorithm, Fall 2017, Spring 2017, Fall 2016, Spring 2016 @SUNY at Buffalo.
CSE 115 Introduction to Computer Science for Majors I, Fall 2015 @ @SUNY at Buffalo.
MATH 1229A Methods of Matrix Algebra, Summer 2015, Spring 2015 @ UWO.
MATH 1225B Methods of Calculus, Fall 2014 @ UWO.
---
Postdocs
Yan Hu, 12/2021-
Sultan J. Majeed
PhD students
Zihang Xiang (CS PhD), 01/2021-
Lijie Hu (CS PhD), 01/2021-
Yulian Wu (CS PhD), 09/2021-
Chenglong Wang (CS PhD), 09/2021-
Xiaochuan Gou (CS PhD), 09/2020- , Co-advised with Xiangliang Zhang
Shaza Alawadi (AMCS PhD), 01/2022-
Master Students
Visiting Students/Reaserch Interns
Jinyan Su (Undergraduate at University of Electronic Science and Technology of China), 03/2021-
Hanpu Shen (Undergraduate at Southern University of Science and Technology), 05/2021-09/2021
Yuan Qiu (Undergraduate at Sun Yat-sen University), 09/2021-12/2021
Tao Yang (Undergraduate at Nankai University), 09/2021-12/2021
Binlan Wu (Master student at Technical University of Munich), 10/2021-01/2022
---
---